Notes: Floppy drive information
To have the 5-1/4 floppy disk drive to work with HD formatted disks, here were the jumpers that need changed. This is a Newtronics / Mitsumi Model D509V3 Floppy drive for 5.25″ disks.
This drive works with the Feather & Greaseweazle project hardware and software. I was trying to capture flux images on some of my very old floppies. I've mostly been using Safecopy to save the old floppy disks to *.img files.
Anyway, there is a jumper buried down there on the drive. Under the cover…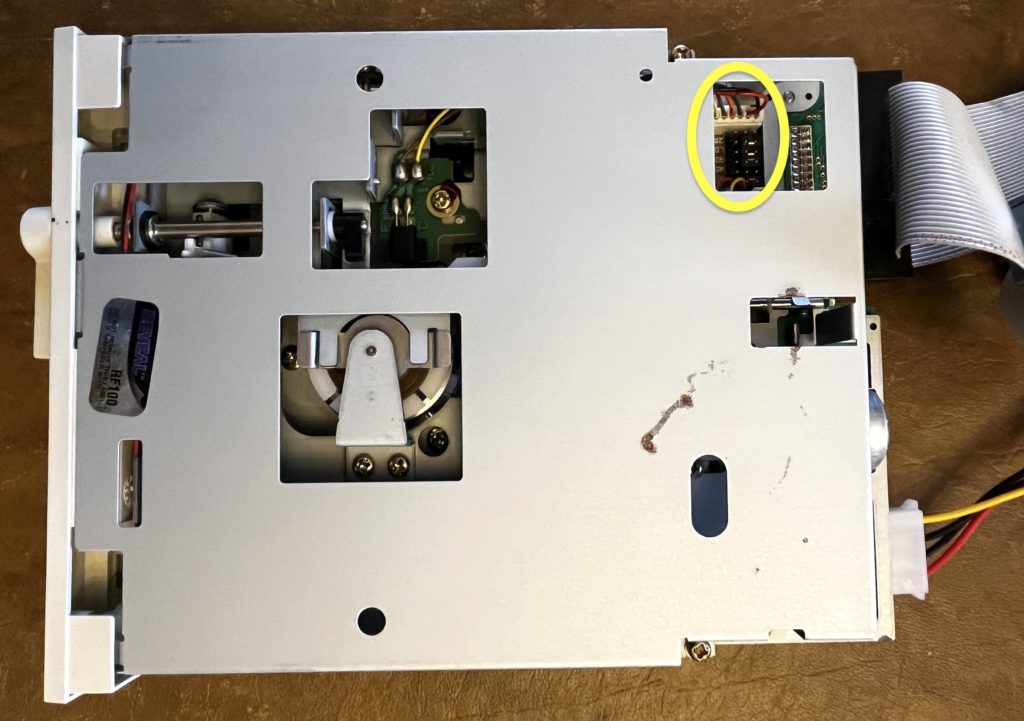 There is a jumper that changes the drive from Low Density (LD) mode to High Density (HD) mode. Move the jumper to the HD side and it will read the HD disks.
Also, don't forget to clean the read heads frequently. The really old disks from the late 80s are starting to shed plastic and can build up on the heads and damage disks.